NTROradio Ep12 - The End of an Era
NTROradio Ep12 - The End of an Era
More reminiscing of my podcasts of the past.
I started podcasting in 2006 completely by accident because I fell in love with indie music and grew to hate terrestrial cookie cutter radio. In this episode I go over my history of music podcasting and play what I feel is some of the greatest artists from around the globe. I still listen daily to 100% of all the artists I've ever played and I never played anything I didnt like. These are the original show notes posted below.
Incidently this is the show I want to bring back and possibly get on MSPWaves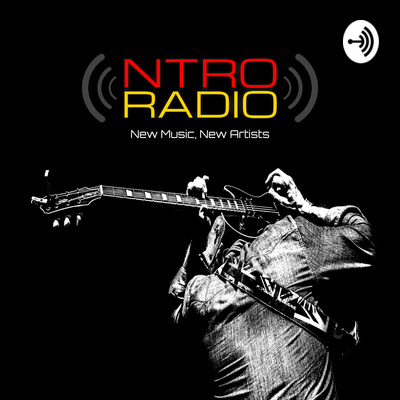 Listen on Anchor.fm 1:41:56 Loooooong Episode with lots of awesome music!
Please note:
When I first published this episode I had the intention of no longer podcasting about music. Well, I changed my mind.
Hi, You know me and you know how much I love indie music. I am going to have to say that this is the hardest podcast episode I've ever recorded. As much as I love introducing people to new music and the amazing artists that create it I am going to bring it all to an end. I've got some new things I want to do with podcasting and writing a book. Plus my band Slight Case of Death is back at it again and I need time to actually pick up my guitar. So music podcasting is going to end with this epic episode. But before I do I'm going to play some music and tell you about some of the things you may not have known about myself, some artists and some history about why I've always tried to do some kind of music podcast ever since I got into it.
So no matter where I am in life I will always support the indie musicians. 'I've always said they are better at everything than the big guys you hear on terrestrial radio. And I will always continue to say that. I just need to focus on a few things that are more important in my life and podcasting right now. I may not be here doing the show anymore but stick around bonehead media .com because you never know when I will find somebody that I cant shut up about. Please support those local bands. Go to a show. Buy their music. Let them know that you love them! I'm going to leave with an eclectic mix of genres to end up the show. So listen all the way to the end. And rock on!
Music from:
Bloodshot Gamblers-The Surface of Hell
Greg Jones & The GMen-Terminal Velocity
Circle fo Crows-Unbreakable
Loa-Low God
Mike Martin-Living the Good Life and 2 of 5
Ray Gun Girls-Paranoia
Goldylocks-Sometimes
Allyptic-Cracked
Queen V-Revolution Baby
Midori & Ezra Boy-Burned
Lochinvar-Enchanted Moon
Quinn Keon-A Song for Earl
Amber Brooke Band-Rusty Nail
Celldweller-Switchback
The Patti Fiasco-Shake
Vovkulaka-Whispered Lies
Xavier Boscher-Quinacridone
Hence the Noise-My Demise
Mightier than Me-Get Gone
Coming tomorrow is the reveal of where I found the greatest musicians in the world for the podcast and radio!