I've got a huge announcement to throw out there
I've got a huge announcement to throw out there
I'm so excited!

I haven't been this giddy about making an announcement in a long time. I was going to hold off on saying anything but I cant keep my mouth shut. Yeah, my kids love me around Christmas time. I originally wanted to hold off until the day of or the day of it happening.
But if you follow LBRYansUnited on Twitter early this morning you got a major spoiler alert. Long before it was "official". And since @rOndOn and @crimsonclad made an unofficial official announcement live on air this afternoon. I guess I can go ahead and get it out there.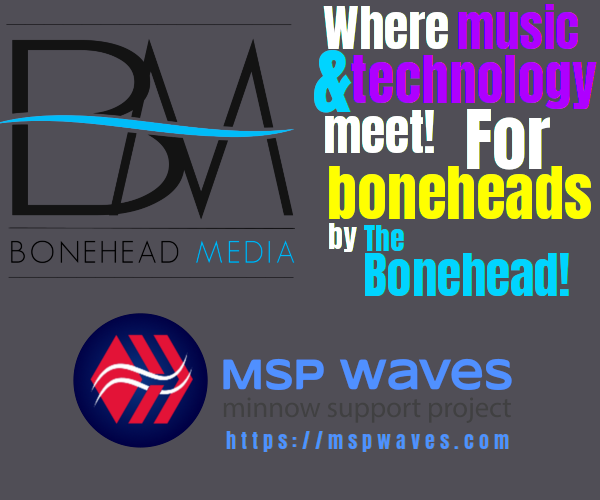 Saturdays 9-11pm UTC (For you boneheads here in the USA that's 5-7pm Eastern)
Starting on Saturday July 18th, 2020 I will be doing a 2 hour show on MSP Waves. It will be streaming video and audio. Chat room is in the discord server. I've got all kinds of fun things to talk about. Not just Hive and all its fun dapps. But some fun news stories, stupid things I see people doing while driving, how much you should value yourself and your content. I'm even going to find a couple of real people who have done something stupid and you the audience members are going to get to vote on "The Bonehead of the Week".
More than talk
On the music side of it, of course it will be mostly hard rock and metal. Preferably indie since I'm not much of a fan of the terrestrial radio. If you've followed me over the years you know that I have a rather extensive music collection of bands nobody's ever hear of.
Why hard rock and metal? I mean it's Saturday evening we cant be playing a 3/4 waltz and square dancing! But if I'm drinking I might be dancing (God help us!). Plus I'm following Crims show so the chat room will already be all riled up. I'm planning on setting up a widget in future episodes so I can take calls on Discord to get your opinions. And in honor of @NathanMars's successful #Hive5 campaign on Twitter I want to not only give out my weekly #Hive5 but I want to randomly pick someone to come on and talk about why they love hive and give their personal #Hive5!
There is much more than this planned in the future but I am just getting started. As you can probably tell this is not just a "tech talk" show. I want it to be exactly like what I have felt from the Hive community. Fun, loving and welcoming.
#Hiveisalive and growing stronger by the day! So join the PAL discord server and get your adult beverage of choice ready because we are going to have just 2 hours of fun and enjoy ourselves because we deserve it!

If your interested in learning more about me go to my Cointree to find all of my links and to donate crypto if you wish to support me.
Dividers designed by @thepeakstudio