Hive Creative Contest - Cheap Trucking Food by Unkle Bonehead
Hive Creative Contest - Cheap Trucking Food by Unkle Bonehead
On the go cuisine for the on the road trucker
The Good Old Days!
Back when I first started driving there were no portable microwaves. No small refrigerators. No electric skillets. Not even coffee makers! A trucks cab was simple. A steering wheel, two seats and a bed. You were lucky to get a closet or a shelf in the tiny sleeper. Which drivers quickly started calling them "coffin sleepers". Not because you would die in one but was referring to what it felt like you were sleeping and living in.
Some resourceful drivers would keep charcoal grills in the side box or strapped to the catwalk. It was not that uncommon to pull into a truck stop on a weekend and see a group of drivers standing around a smoky charcoal grill. Talking and laughing as the drool drips from their mouths from watching the grill with earnest.
As the wind would shift and carry the scent of freshly cooking steak or hamburgers across the lot. The group of drivers would inevitably grow.
Before you ask about coffee since it is synomonous with truck driving. We were cold brewing coffee loooong before it was as popular as it is today.
But the times and technology has improved!
Just in the last decade there has been a huge leap in the trucking industry's goal for driver comfort. Now trucks come from the manufactuer fully decked out like a studio apartment.
Freightliner's Cascadia has a double bunk where the bottom bed turns into a dinette table for two. Kenworth's T-680 has a "Studio Sleeper" where the bed turns into a wrap around couch that can easily seat 3 people. In the International Eagle both of the seats in the front can spin around 180 degrees to face the sleeper with slide out tables from the cabinets.
Every manufactuer seems to have hundreds of options for every make and model. And they are geared towards driver comfort.
But they all seem to have a new standard nowadays. Nearly every new truck comes equiped with a refrigerator, microwave, wall mounted tv and a high capacity inverter for power. I dont know about you but for me the "good old days" are now in the trucking industry for the driver's comfort.
A typical day for me.
The truck I drive is a 2007 Peterbuilt 389. And being that it was built at the beginning of the big push for driver comfort it didnt come with all the fancy stuff.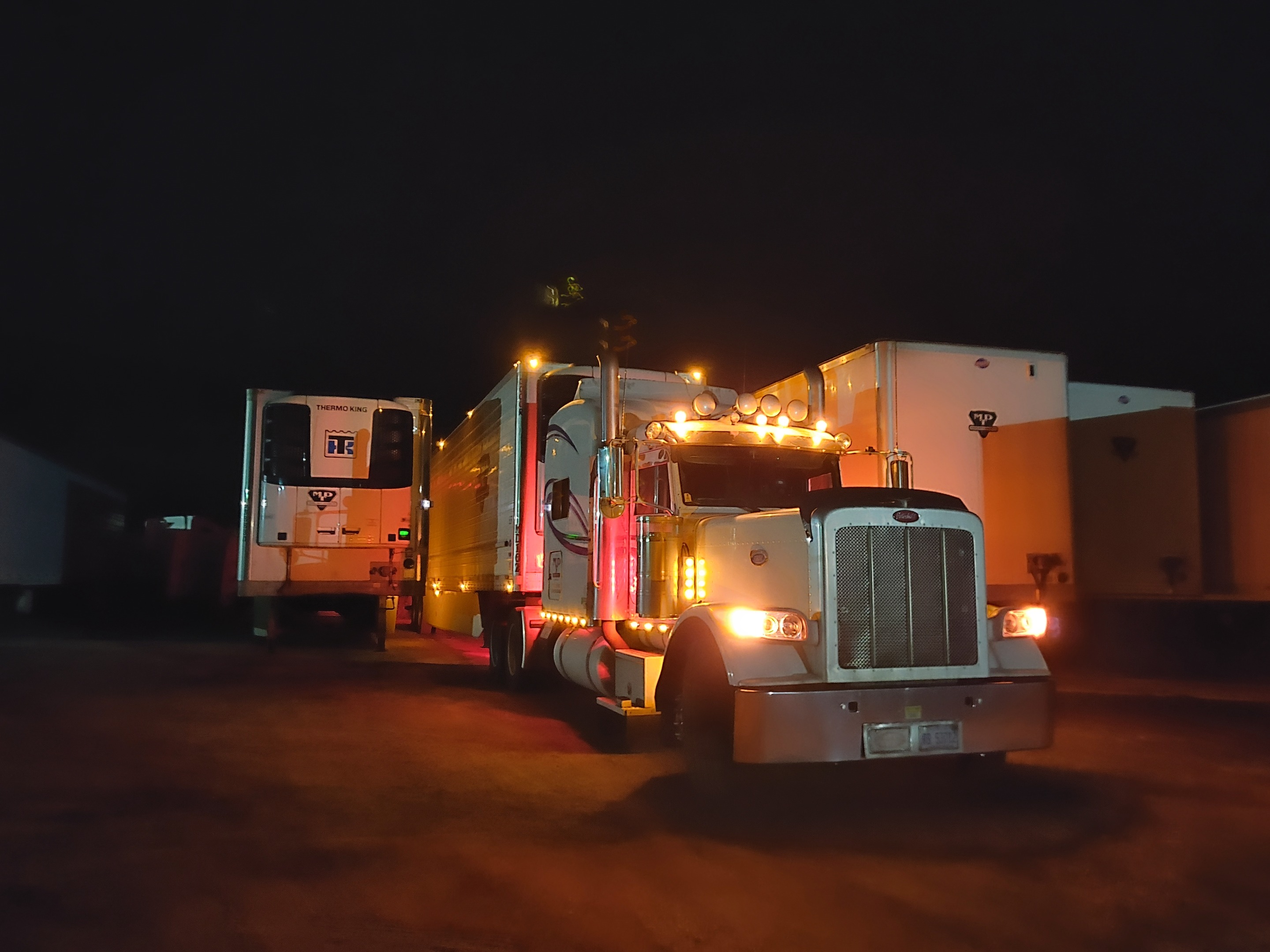 It did come with a built in refrigerator and an high capacity inverter. But didnt have the microwave or tv. Which is fine because this truck is so much fun to drive and I already own everything I need.
Back when I was on the road all the time I had a mini clamshell grill (George Forman) that I used to make hamburgers, steak, chicken breast, tacos, eggs,etc. Pretty much anything you can think of I made it in the truck. Except for baking and the requirements of an oven. Yeah I wasnt pounding out cakes and cookies by the dozen, lol.
But nowadays I use a microwave for 90% of my food that I prepare in my truck. And this is just a random days worth of my meals.
Breakfast
This morning I had French Toast Sticks drizzled with Honey. These are very easy to make and you can buy them by the case from most outlet stores such as Gordon Food Service. They are fully cooked and frozen. Just pop a few in the microwave for a minute, drizzle or dip into the honey and viola. Paired with a couple of cups of coffee and its a perfect breakfast with enough natural sugar from the honey to get your zoom - zoom going!
Lunch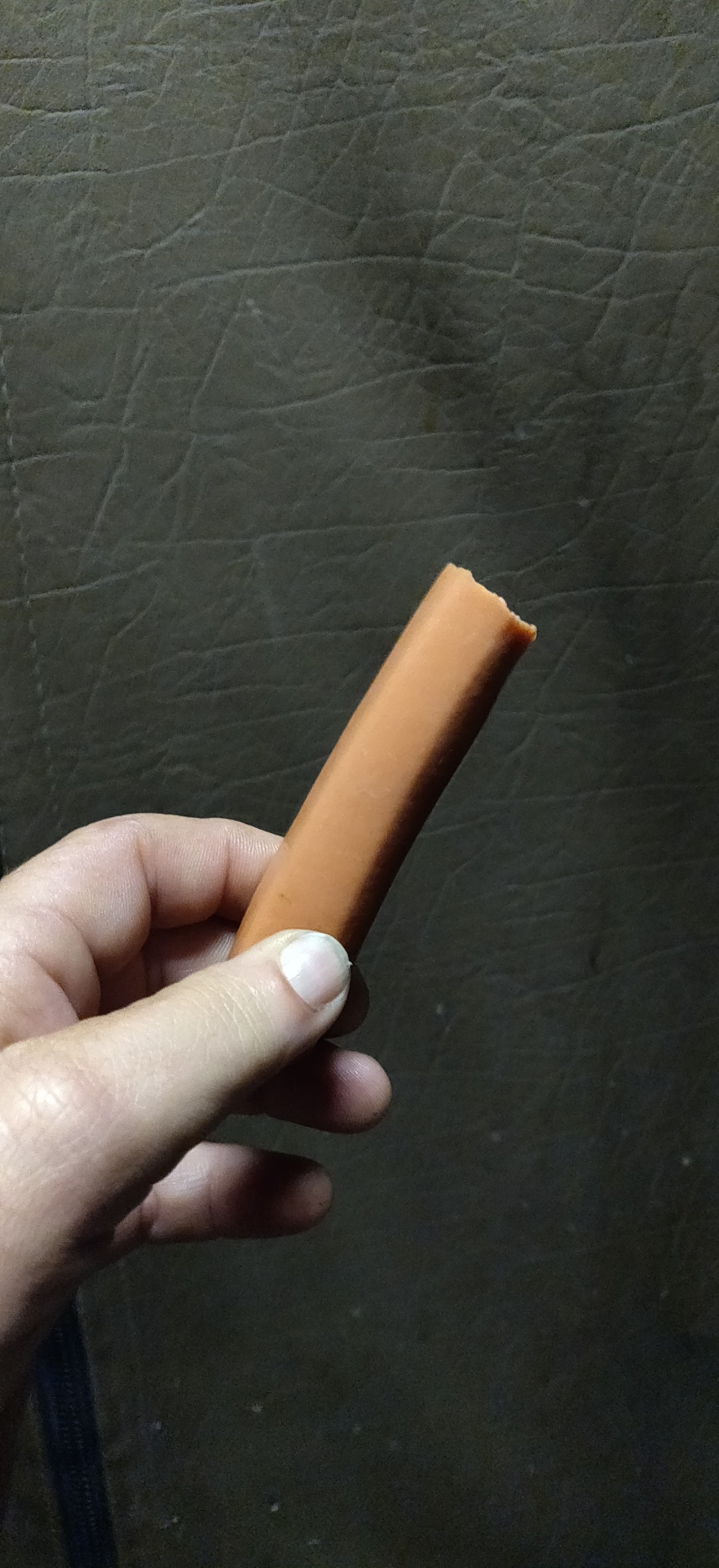 I typically skip lunch. But when I dont it's usually a very lite one. I will eat a package of flavored tuna or have hot dog. Usually both of them straight out of the package and not prepared in any special way. Because that takes time to actually stop and park to prepare.
Dinner
This is where the fun begins. A lot of times I just heat some frozen dinner in the microwave. But I do like to at least feel like I'm preparing a large meal. So I will cook something, cheap. Today was what I'm going to call "Cornbread Wrapped Sausage and Italian Pasta with Cheese Sauce". Better known as corndog and macaroni & cheese.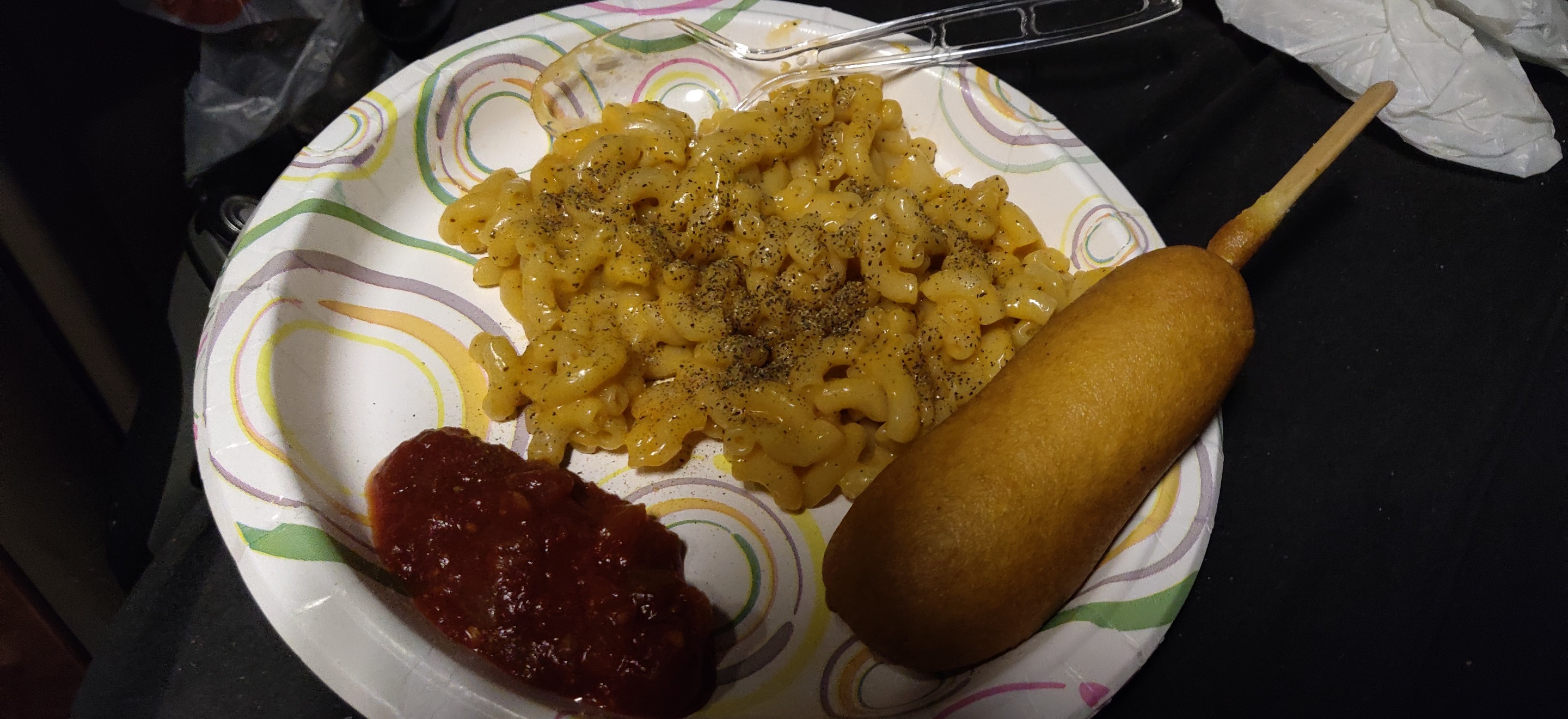 It's preperation is easy and fast and provides a warm comforting feeling afterwards. Just prepare the mac and cheese as per the directons on the box. Nuke the corndog for two minutes and in place of the boring old ketchup use some spicy hot chunky salsa for dipping. On the mac and cheese heavy use of fresh cracked pepper is preferred.
---
If you like what I do and would like to support me please upvote and and reblog this article.
If you want to know more about me and help me change the world for the better please visit my Cointree for all my links.
Another proud member of The Power House Creatives Community!