History of Trucking and The Trucker Vocabulary
History of Trucking and The Trucker Vocabulary
Its a Good Day to be Alive on Hive!
As I said yesterday I'm committing myself to posting more on Hive since I am feeling more confident in using it. So I thought I would share a couple of old episodes of my podcast TruckinNutz. The two episodes below I think are the most informative because I did my best to not "talk to" just my fellow truck drivers and tried to just talk to the average person about the industry. The first one is all about our own personal language that the industry created over the generations of the growing industry that not only changed a nation but the world as we know it. I also created a downloadable PDF that is stored on the internet archive for you download if you want.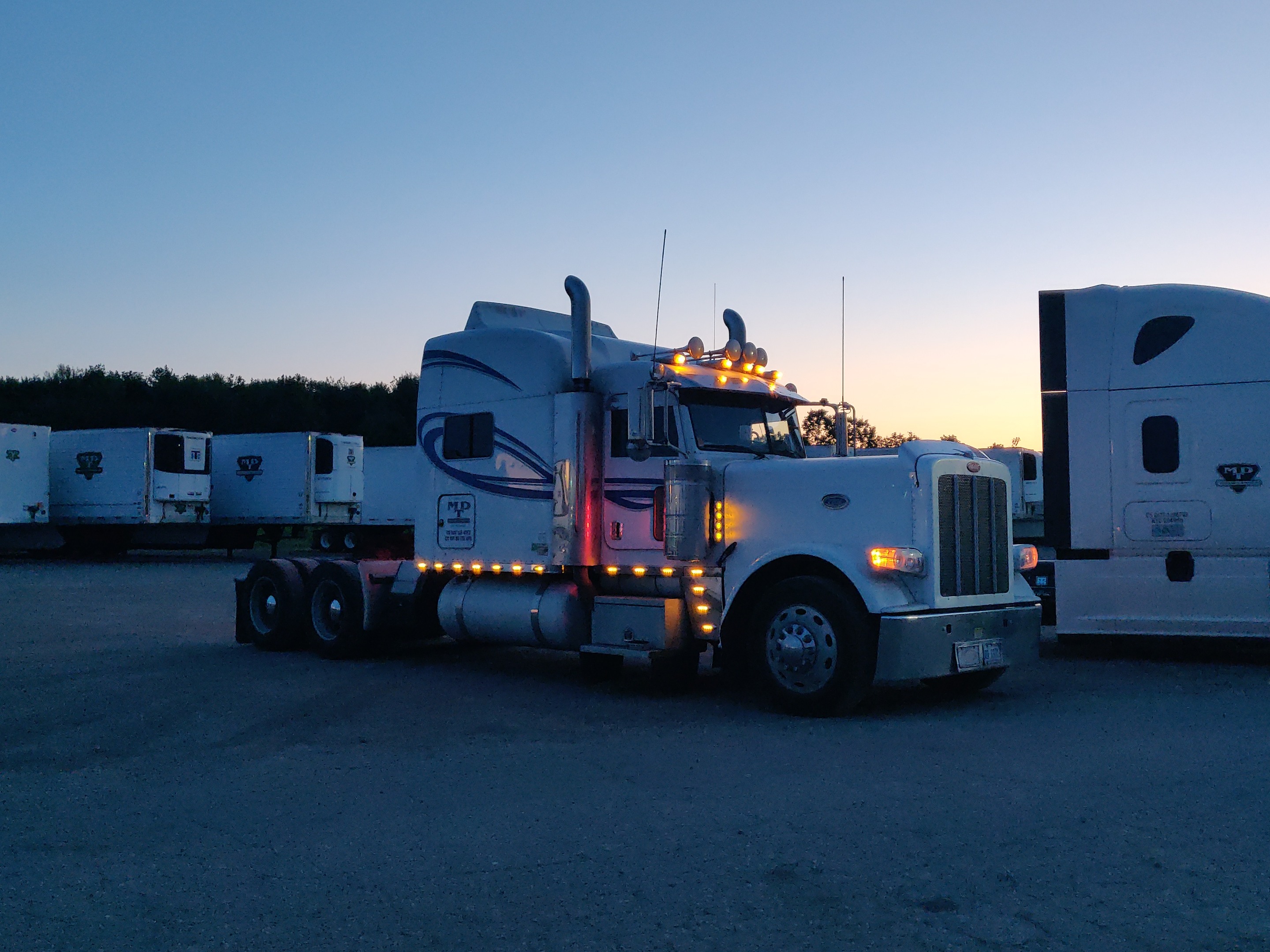 My current truck in photo is a 2007 Peterbuilt 389 with an 18 speed Eaton Fuller transmission and a 600 series Cummins engine. Over 2 million miles on it and stronger than ever!
The second episode is the history of how that happened as a result of the industrial revolution and how that revolution wouldn't have worked without trucks.
The listen links are to Spotify but the podcast is still available on all podcasting platforms except for iheart radio. I have also updated the email address in the show notes to my current email. If you have any questions about trucking in the USA I am happy to answer anything I can for you. I've been around the block a few times in my 28 yrs of driving professionally. Of course you are free to ask me here on Hive as well.
Trucking Vocabulary -Cb Radio Talk
Listen on Spotify
Music: Take This! by RUIN (c) copyright 2009 Licensed under a Creative Commons Attribution Noncommercial (3.0) license. http://dig.ccmixter.org/files/ruin_roads/22299
Download the PDF to keep with you
History of Trucking -TruckinNutz Podcast
In this episode we get a special visit from Clifford the Big Red Truck.
I thank you all for the really quick acceptance of the podcast. 1 week and 35 downloads as of this posting! THANK YOU!
I give a really quick history lesson of the trucking industry.
You can email me questions or comments to unklebonehead@nixnet.email
Links from the show:
https://en.wikipedia.org/wiki/History_of_the_trucking_industry_in_the_United_States
The History of the 18-Wheeler