A Whirlwind of a Weekend by Unkle Bonehead
A Whirlwind of a Weekend by Unkle Bonehead
Problem, after problem, add in disappointment and then just like that it all worked out for the better.
How it all got started
I'm on my way home. Already out a day longer than my normal routine because of an "emergency situation" and I had to cover another drivers load. By "emergency situation" I mean dispatch screwed up and overbooked a driver.
So I'm about an hour from the yard where I can drop the trailer and go home when the phone rings.
"Hey, since your the closest one, can you run up to the freezer and load a load." Right then I knew I wasn't going to make show time. After talking with Ron I was able to make a schedule change and all was going good.
Cutting it close
I made it home and flew upstairs to the studio. Looked through my Amazon order that finally came in that contained a cheap HDMI capture card. Got it hooked up and it works great! Did some minimal set up and show notes. Made contact with the new co-host and took a break to finally get something to eat.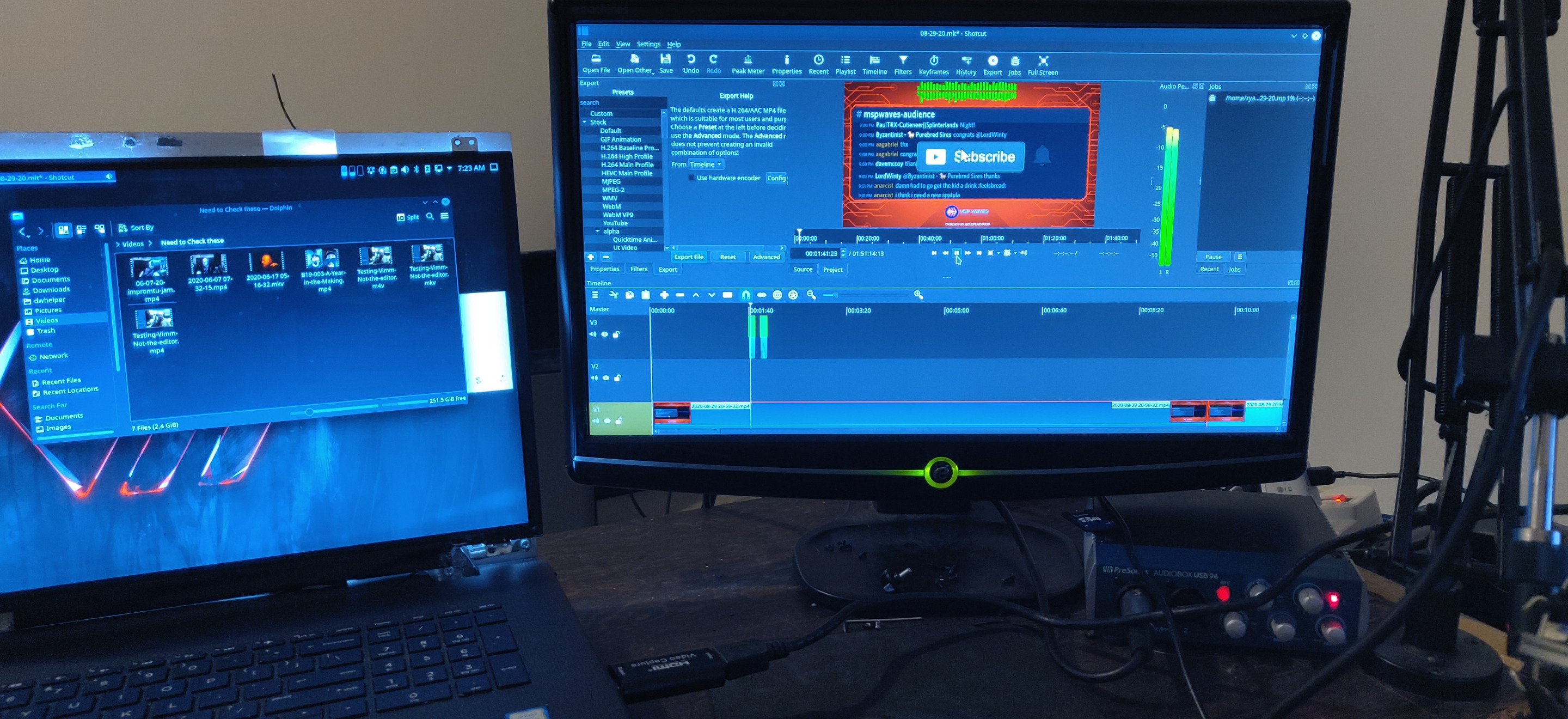 In this image you can get a decent look at what I call the Frankenputer. It's an older HP laptop that just keeps ticking. Sporting an i5 kaby lake and 16gb ram. A really good computer. And after the death of the i3 last weekend its the only thing I've got other than a really weak Acer C300 Chromebook running InstantOS. So it is vital to my show production.
As you can see there is no lid. I have the original screen stuck to piece of aluminum to serve as the lid. It's also got a second monitor to the right.
Not long after I took that picture the main screen on the Frankenputer flashed rather brightly. It was probably a little brighter since it reflected off the aluminum backing. But right after the flash it went black and all I was left with was the second screen. This was about 2 hours to show time.
I was ready to just give up
But I didnt. I pushed through trying to figure out what I had to do. The show must go on! I got a terminal to open on the second monitor and rebooted. It went right to the second monitor so that was promising. As it turns out it was the only monitor it detected so boom. I'm good, this will work, difficult with only one monitor but it will work.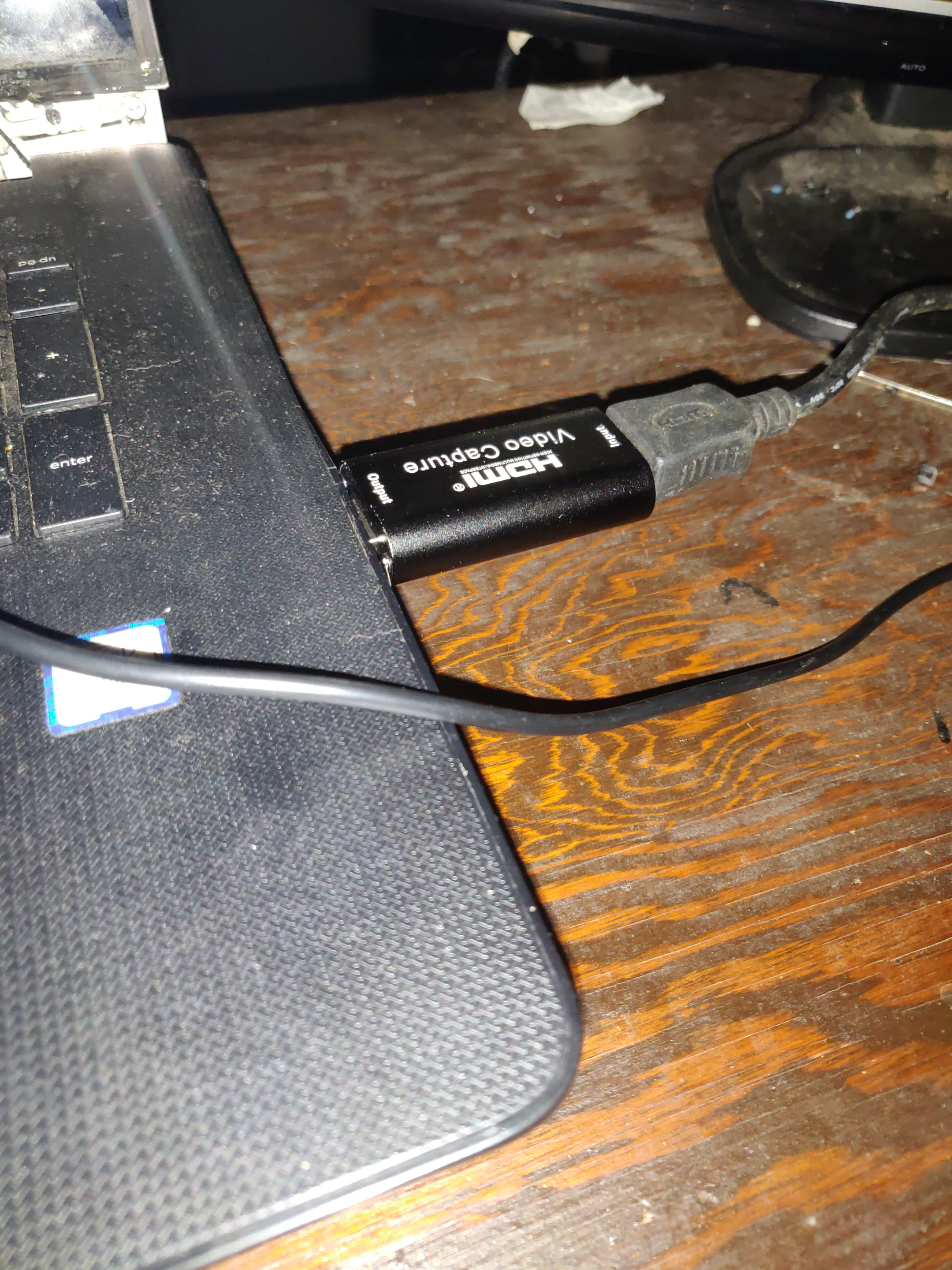 The Cheap Capture Card
Is outstanding! It works great and without installing anything. It's allowing me to use a 10 year old camcorder as a hd webcam and will allow me to plug in the output of the Acer into OBS to show installing something easier.
But I cant use it on the show. Or at least I havent figured out how to do it yet. You can only use a video input once. Since I was using it in OBS I couldnt use it in Discord. So I got some more exploring to do in that arena.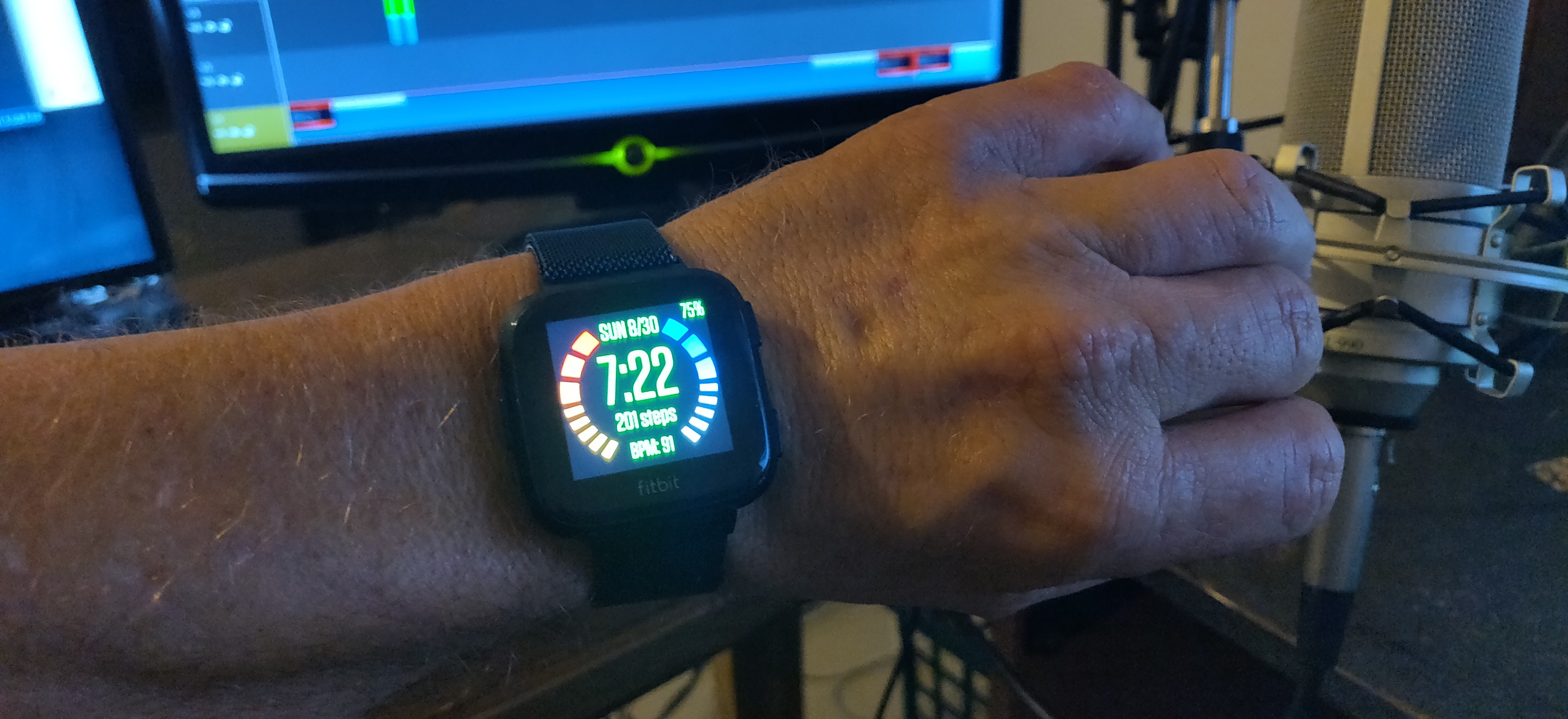 Fitbit Versa finally arrived!
I also finally had my Fitbit show up. So now I can really start doing my #HiveFit posts. I've been walking everyday but just havent posted about it because I want to have those steps to show my progress.
I honestly didnt know the Fitbit Versa did all the stuff it does do. It is basically a smart watch. I'm gonna have to do a review of it in a couple of weeks.
To sum it all up
It all worked out. Between work throwing extra stuff at me at the last minute to hardware breaking down. When it was all said and done it is actually working out for the better.
John is going to co-host with me every week and drum up some more guests. The show will end up being more of what I envisioned for it in the beginning. I can still do my tech posts about learning about Hive and still have a lot of fun doing all of it.
One other thing. I may be changing the name of the show to "Loud and Proud" since that was the old show that John and I used to do many years ago. Looks like we just might resurrect it!
---
If you like what I do please consider an upvote or reblog to spread the word about this post.
If you want to know more about me please visit my Cointree